Of recent years, the Rotary Club of Melbourne has followed the Rotary International area of focus strategy of clean water and sanitation as the best means of assistance to people in under resourced communities. This has been with the partnerships, and assistance of financial grants, from District 9800 and the Rotary Foundation.
Lubang Water Project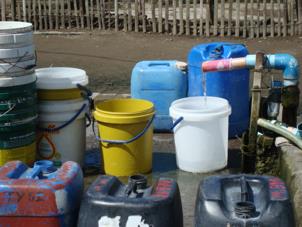 The Rotary Clubs of Melbourne and Brighton Beach (International Partner) with Host Club, the Rotary Club of Lubang Island began a project to create two main water sources which distributed water to families through tap-stands, and ensured water quality using a biosand water filter. Energy to power pumps is generated by solar arrays and a wind turbine. The project was complete in 2013 and successfully supports over 4,000 villagers.
Looc Clean Water Distribution System and Sanitation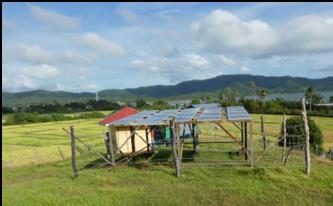 Inspired by the success of the Lubang Water Project, Rotary Club of Melbourne (International Partner) leads a similar project in the Lubang Island town of Looc covering 3,000 people in 3 barangays. The Rotary Clubs of Brighton Beach, Osaka and Carlton also joined. Powered by solar arrays, a wind turbine and grid connections, water from 2 deepened wells will pump water to distributed storage tanks, treatment at a biosand water filter and on to 50 tap-stands. Rotary also provided hygiene training and hand soaps.
Barra Clean Water Distribution and Sanitation
The Barra project commenced in 2016, and bore drilling started in May 2017. It is located at the village of Barra in the city of Lucena on the main island of Luzon. The Rotary Club of Lucena Central is the Host Partner and Rotary Club Melbourne the International Partner. The Baker Foundation has provided significant funding and GHD is providing technical and project support. A 150 metre deep aquifer will deliver potable water pumped though a distribution pipeline to tapstands. Over 4,000 people will benefit by replacing their unhygienic water supply. Sanitation and hygiene training will be conducted by Rotary and the Barra Waterhood.
Akama WASH Project
In late 2016 the Rotary Club of Port Vila approached the Rotary Club of Melbourne to become International support for the Akama School WASH project at Lamen Bay, Epi Island*in Vanuatu. The project provides water collection, hand washing facilities and ablution installation to reduce disease from unhygienic toilet practices. It involves strong sanitation and personal hygiene training to the district nursing staff who then train the community.
*Epi and Tanna Islands are communities where the Rotary Club of Melbourne has been concentrating support though energy micro finance and in library facilities.
Tabuk Water and Sanitation Project
Kalinga Province, Cordillera ranges Philippines is the site of Rotary Club of Melbourne's latest Rotary Foundation global grant project. The topography is rugged with up to an elevation of 8,200 ft, where rice terraces and villages weave around the countryside. Initiated by the RC of Brighton Beach until its closure in 2017, RC of Melbourne became the international partner and, on the 20th Feb 2018, was awarded a TRF global grant partnering with District 9500, Rotary Club of Tabuk, RC of Meycauayan Uptown, Philippines, and RC of Prahran. Twelve in every 100 households in Kalinga province are "waterless" and 32 % have no access to sanitary toilets, leading to access to water and toilets as a major challenge.
With Tabuk as the only city, this project will address 5 villages and two elementary schools. The total recipients of 6,807 (4,556 residents and 2,251 schoolchildren) will have 2 elevated tanks, 2 wells, 3 intake tanks, 6 reservoir tanks, 5 water distribution pipeline, 15 tap stands, toilets and wash stands. Since Nov 2016, two overseas site assessments, due diligence, permits and formation of an alliance with Rotary partners, villages community associations and the local government were completed. RC Melbourne play a key role as project monitoring, conduct site construction visits, sanitation training, overall operational governance and procedures for sustainability are other major tasks that will be undertaken in the coming 12 months.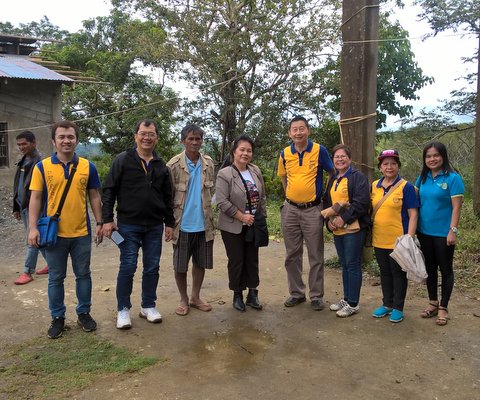 Share this with your friends