UPCOMING GUEST SPEAKERS
6 Sep Joanna Murray -Smith, Playwright - PARTNERS DAY
13 Sep Todd Harper, CEO Cancer Council Vic
20 Sep Susan Alberti AC, AFL Luncheon
27 Sep Mark Anderson, Club Manager , Melbourne Cricket Club
Happy Birthday this week to Chris Wang (today!),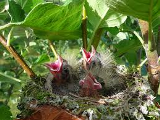 Dean McIntyre, and "Spring babies" - Linda Martin, Lorraine Lilley, Peter Bearsley, Bill Charlton, Peter Duncan, Richard Fowler, George Tippett.
GUESTS AT LAST MEETING
Guests of the Club Martine Letts (Speaker),Clive Dwyer, Greg McCluskey.
Guests of Members Ellen Flint (Sandra Hills), Amanda Perry, Rahul Soans (Stephanie Woollard), Howard Hutchins (Cheryl Lacey), Graham Ford (David Kram).
On Duty LF, SW, TS, LL, Peter Addison (Wine),Ian Ross (Photos)