Login to confirm attendance/apologies
Details
The Hon. Ted Baillieu, Chairman, the Victorian Anzac Centenary Committee

The State Government established the Victorian Anzac Centenary Committee under the leadership of former Premier, the Hon. Ted Baillieu, to provide advice on how best to commemorate Victoria's involvement in and contribution to World War I, and to help support community involvement.
Ted Baillieu was born in Melbourne, studied architecture at the University of Melbourne, and throughout his public life has retained a keen interest in planning.
In 1999, he became the Member for Hawthorn.
Ted was elected Leader of the Victorian Liberal Party on 8 May 2006. Following the Victorian State Election on 27 November 2010, he served as Victoria's 46th Premier and Minister for the Arts from 2 December 2010 to 6 March 2013.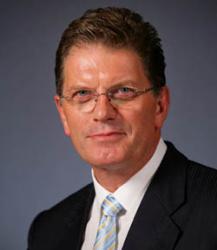 Date
From: Wednesday November 8, 2017, 12:30 pm
To: Wednesday November 8, 2017, 2:00 pm
Venue
Sofitel Hotel
Collins St , Melbourne VIC
Share this with your friends